Commissions info
Manga/comic portraits from photo with possible modifications (like clothes, hair, simple accessories, etc).
Price for a single character. A digital file in A4 size. Only for personal use.
Contact me with all the details, if you're iterested in commercial use licence.
You can choose manga tone shading, simple cell shading or flat colors.
Payment – bank transfer, TransferWise.
Want me to draw a super epic complicated illustration with the tone of cables, damaged architecture, etc.? Well, we can talk about this.
Interested in comic pages commissions? Check it here.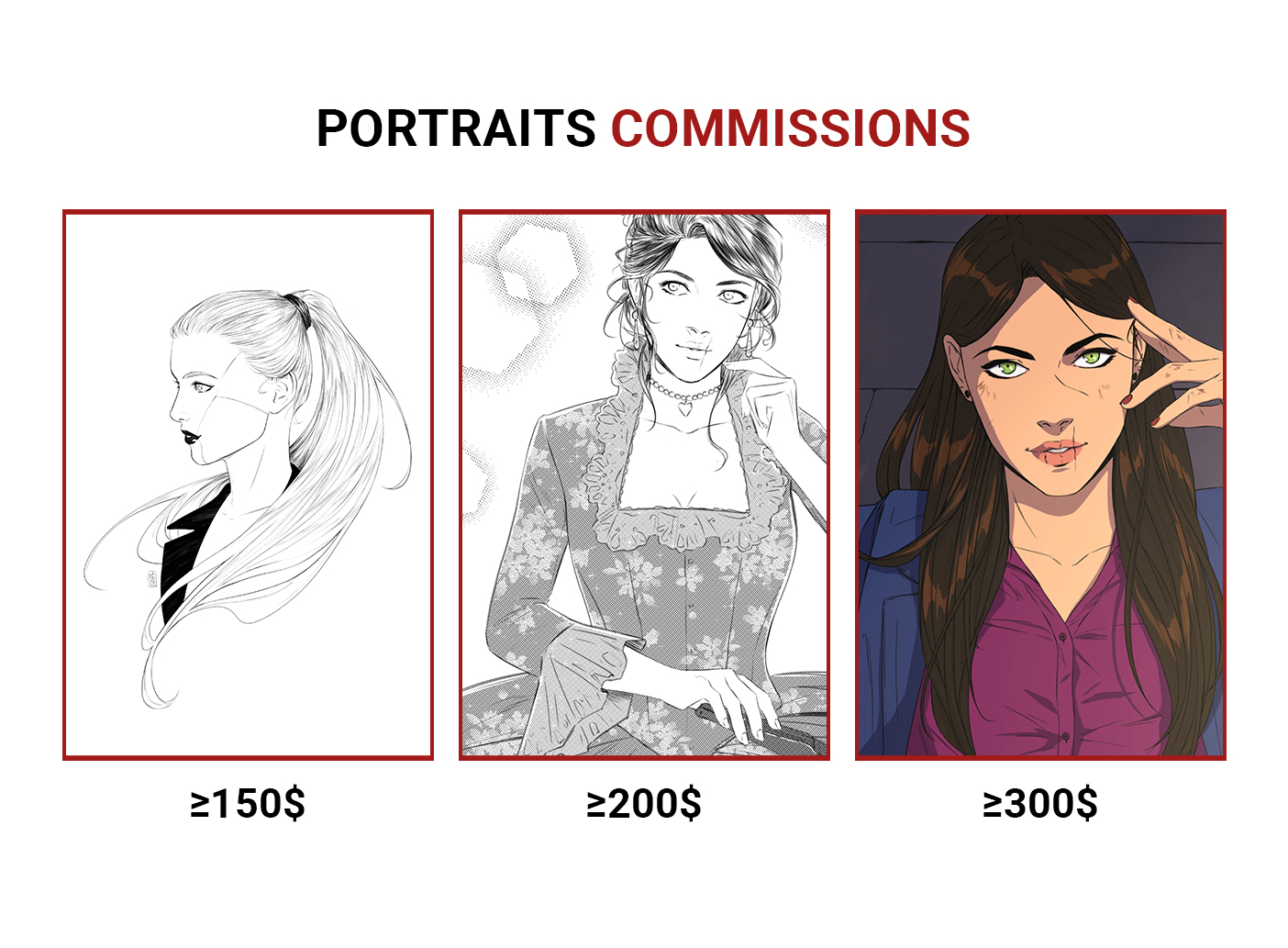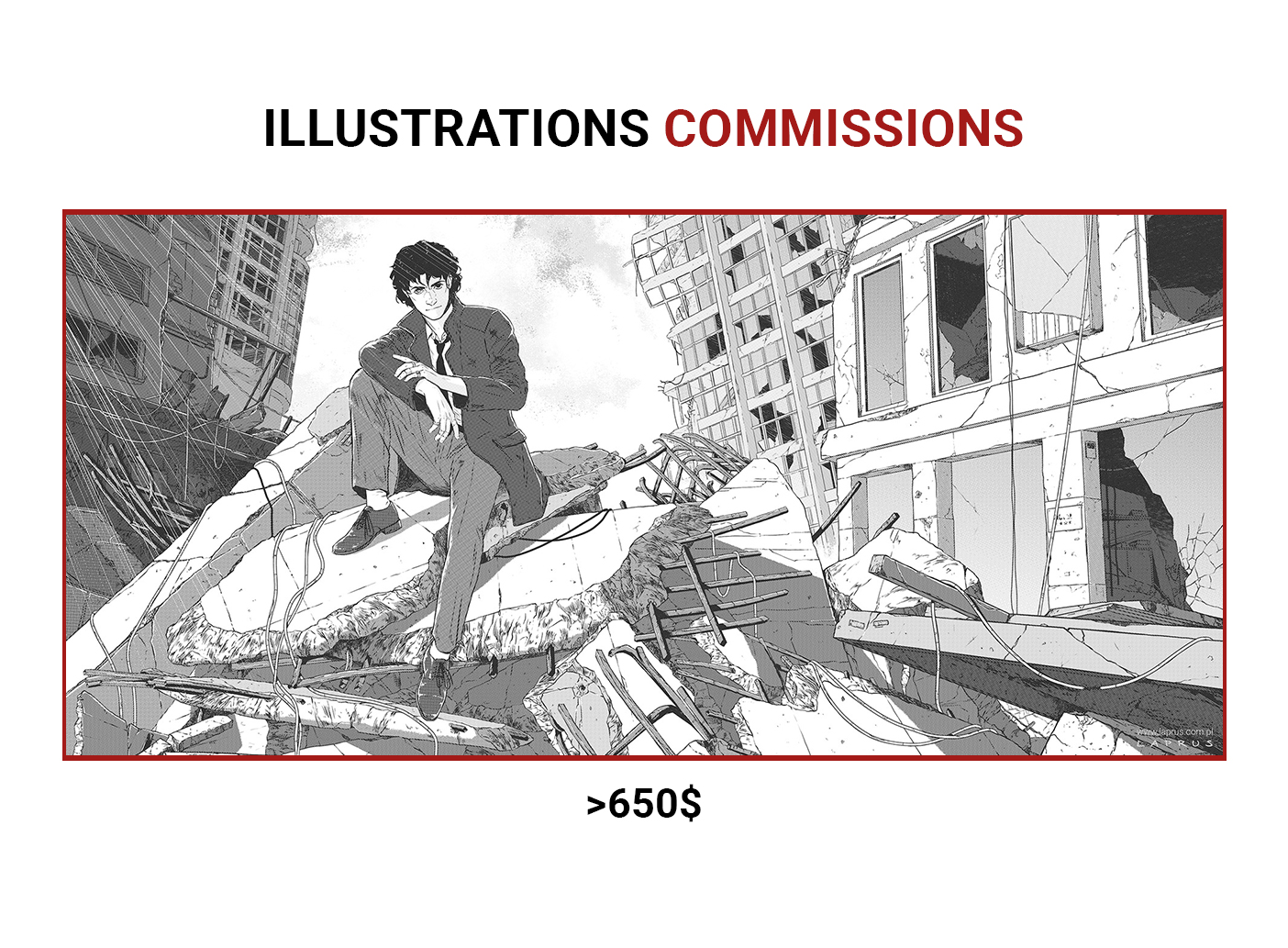 ❤
This website uses Google Analytics, a web analytics service provided by Google, Inc.
Google Analytics uses 'cookies', which are text files placed on your computer, to help the website analyze how users use the site.